Election Planning Committee
Election Planning Committee
The EPC is an independent body of graduate, professional and undergraduate students. The members of the EPC are selected through an application and interview process, coordinated by the Office of the Dean of Students. The EPC establishes and implements election rules and regulations, as well as oversees the election of the student members of the Board of Trustee, the Undergraduate Student Government and Undergraduate Members of the UIC Senate. EPC believes in and supports the philosophy that open, fair, and well-organized elections play an essential part in strengthening our community and student governance at UIC. Each year, EPC is responsible for ensuring a fair election by adjudicating all campaign-related matters, including alleged campaign violations and clarifications to the Rules and Regulations, and ratifying the election results.
EPC will conduct the following elections:
Undergraduate Student Government:

President (1 total)

Vice-President (1 total)

House of Representatives (30 total)

Illinois Board of Trustees

Student Member of the Board of Trustees (1 total)

Undergraduate Student Senator (20 total)

Undergraduate Student Senator (20 total)
Interested in joining?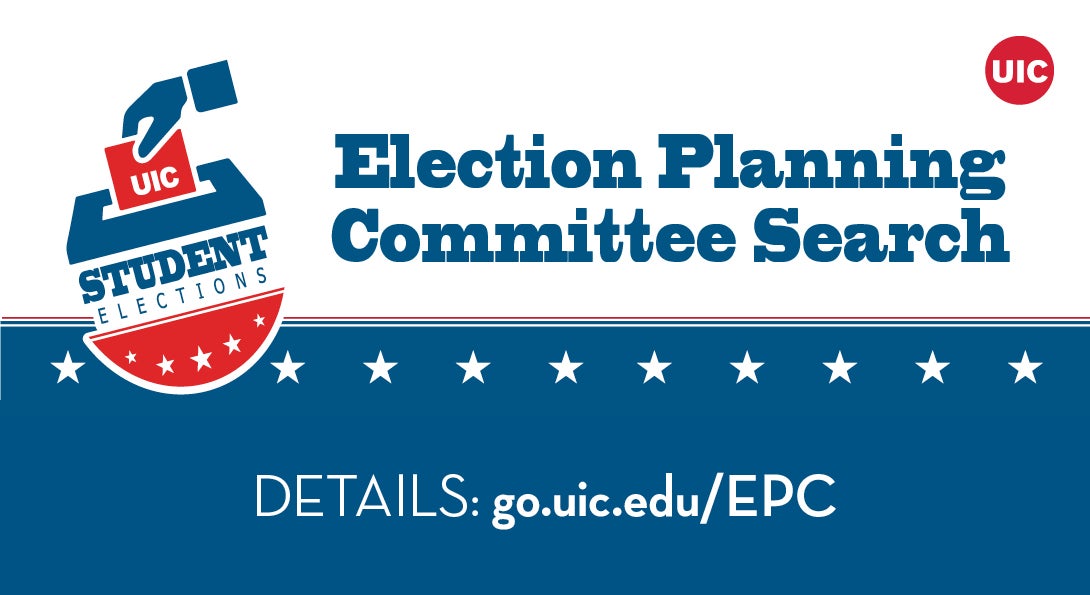 We are currently accepting applications to join the Election Planning Committee! If you are interested in applying to be a member of the EPC for the 2022/2023 student election season, please complete an application today. If you have any questions, please contact us at studentepec@uic.edu.