UIC Veterans Week 2021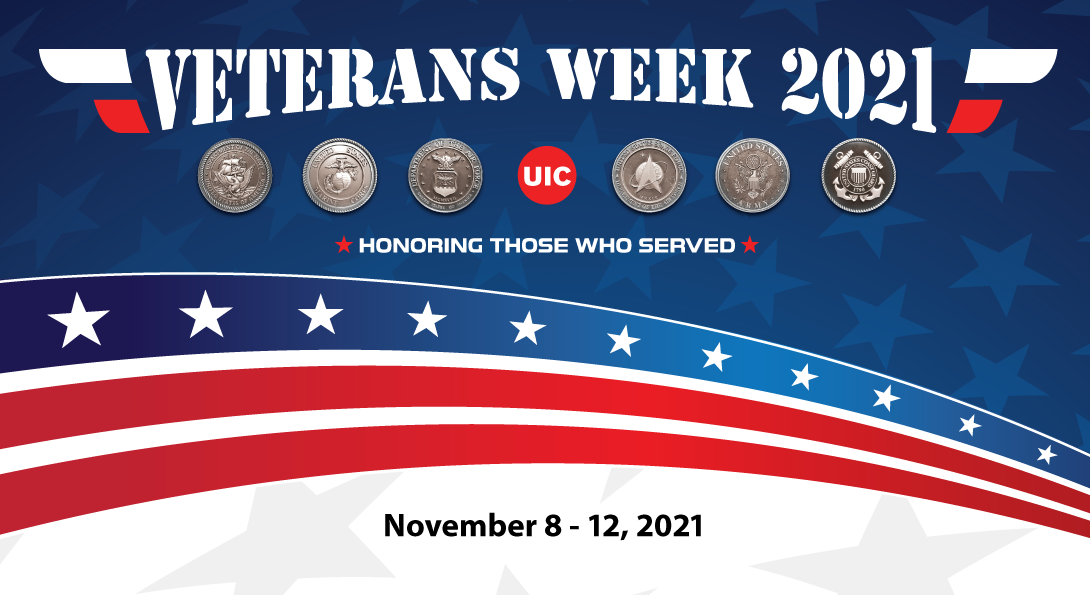 In 1945, Navy Pier opened its doors to veterans returning from World War II. Today, we reflect upon Veterans Day and remember not only our past, but also appreciate and recognize our UIC veterans' community who sit in our classrooms, teach our courses and serve our students. All members of the campus community are invited to participate in UIC Veterans Week 2021.
Taking place from Nov. 8 to Nov. 12, join us in celebrating our UIC veteran community with a variety of events and programs.