Care Facts
U and I Care Facts is a new initiative from the Office of the Dean of Students that is focused on providing you with weekly information on many topics including, exercise, healthy eating, self-compassion, stress and resilience, social connection, time management and more. Care Facts will be updated weekly and will contain tips and resources.
October Care Facts
Check out all the upcoming Care Facts for the month of October!
Maintaining Connection While Social DIstancing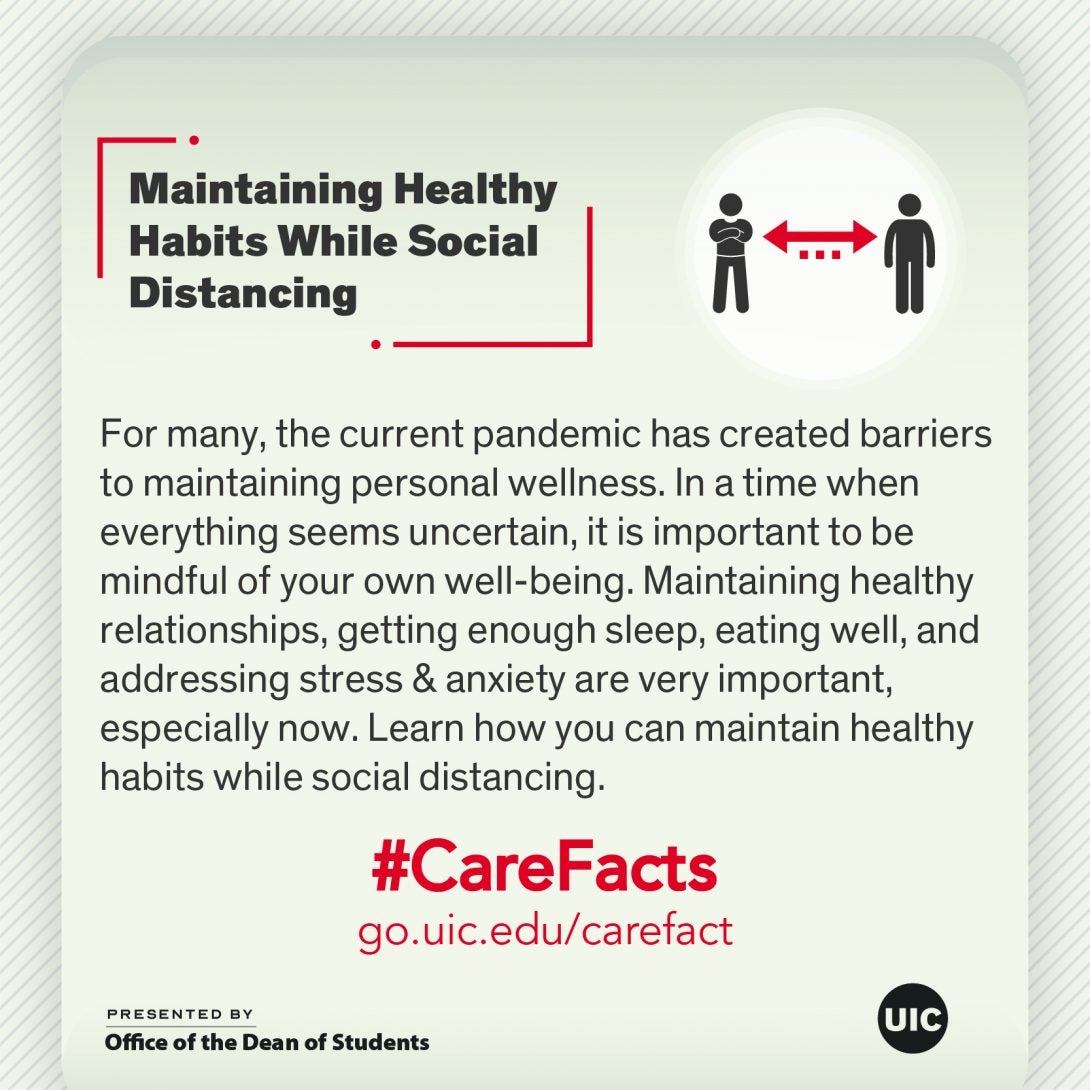 For many, the current pandemic has created barriers to maintaining personal wellness. In a time when everything seems uncertain, it is important to be mindful of your own well-being. Maintaining healthy relationships, getting enough sleep, eating well, and addressing stress & anxiety are very important, especially now. Learn how you can maintain healthy habits by visiting UIC's Wellness Center!
Mental Health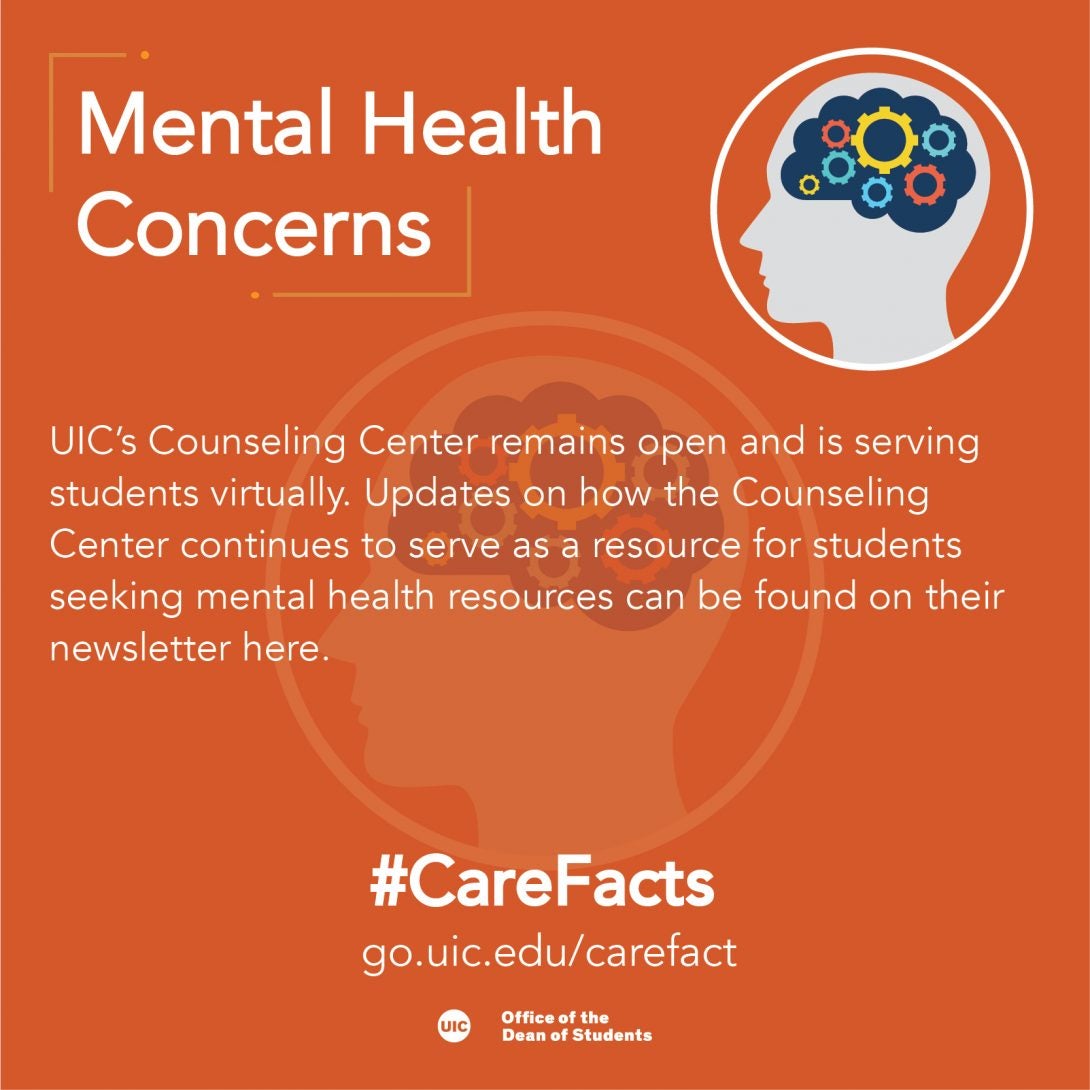 UIC's Counseling Center remains open and is dedicated to services students virtually this semester. During a time of such uncertainty, it is important we are monitoring our own mental health. We encourage students to visit UIC's Counseling Center for more information on the resources and workshops. The United Support Network at UIC is one of the amazing resources students can access through the Counseling Center. The support network provides a community of students helping students through life's challenges. We also would like to share UIC's Suicide Prevention & Education website as a resource for students who may be experiencing a mental health crisis and are seeking assistance.
Bias Reporting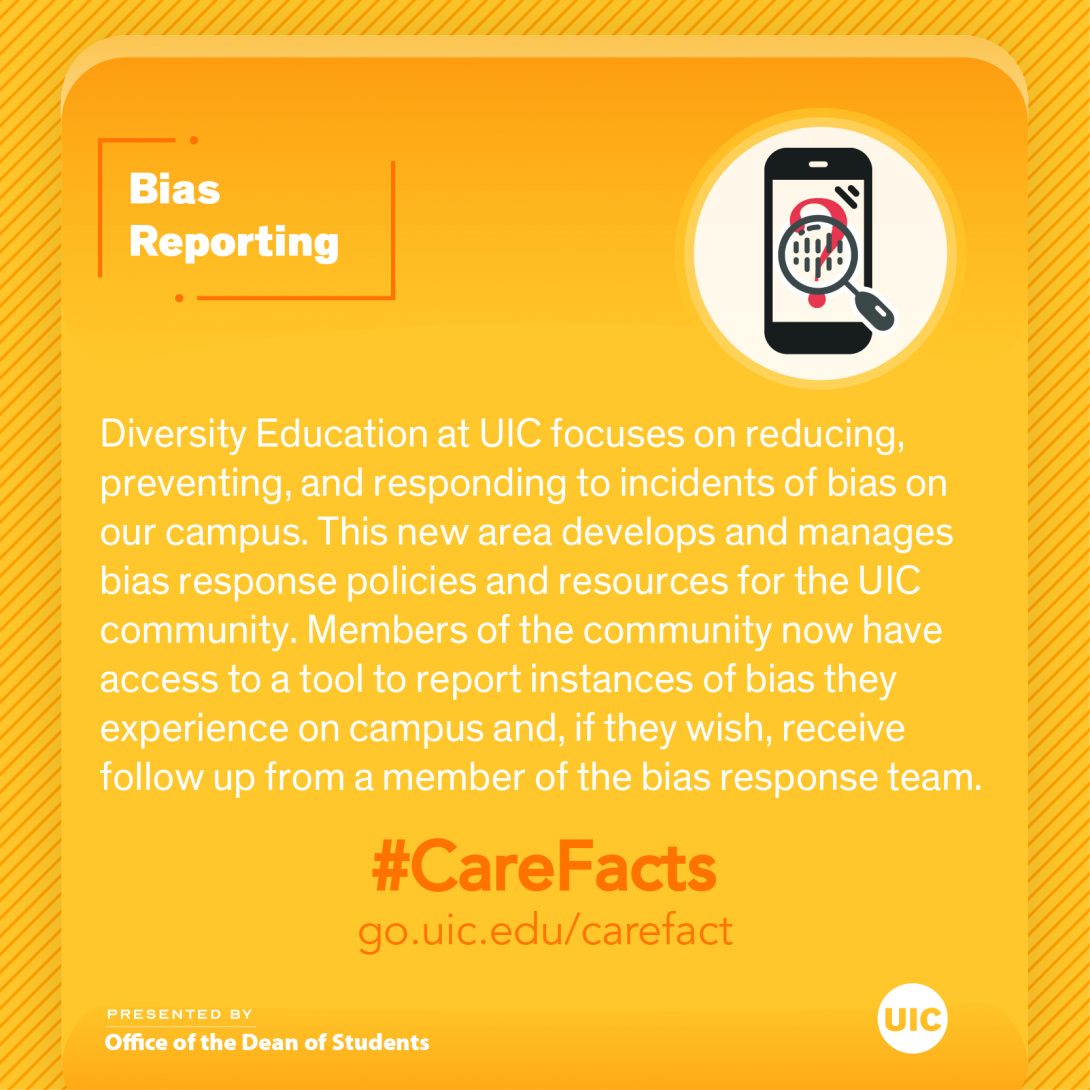 Diversity Education at UIC focuses on reducing, preventing, and responding to incidents of bias on our campus. This new area develops and manages bias response policies and resources for the UIC community. Members of the community now have access to a tool to report instances of bias they experience on campus and, if they wish, receive follow up from a member of the bias response team.
Support and Advocacy for LGBTQ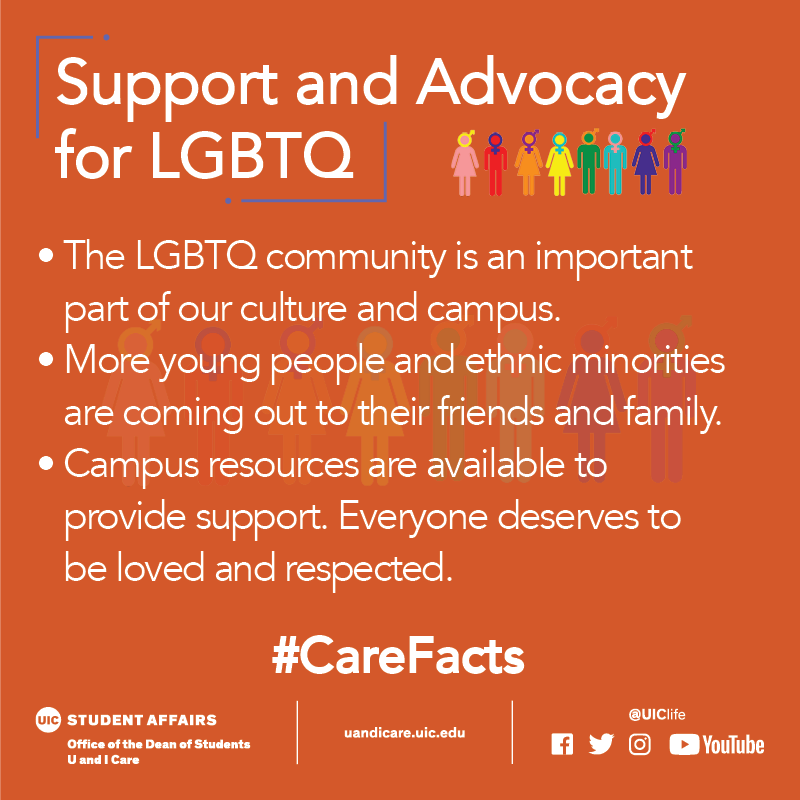 Members of the LGBTQ community are an important part of our campus and culture. In recent years, more young people and ethnic minorities are coming out to their friends and family. Over 10million Americans identify as LGBTQ. If you know someone who wants to get support around these issues, there are many places on campus here to help. The Gender Sexuality Center at UIC is a great place to start!
Healthy Relationships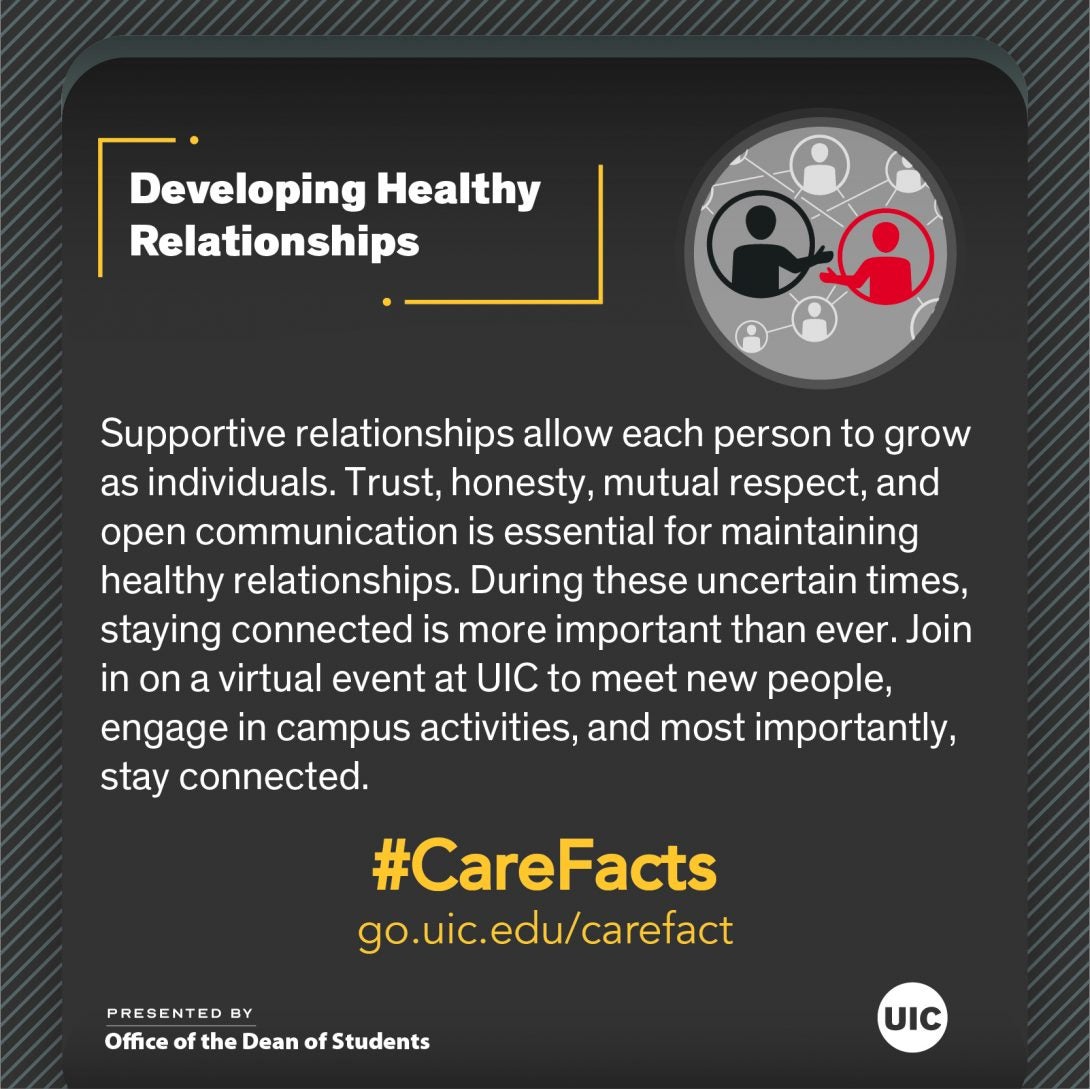 Supportive relationships allow each person to grow as individuals. Trust, honesty, mutual respect, and open communication is essential for maintaining healthy relationships. During these uncertain times, staying connected is more important than ever. Join in on a virtual event at UIC to meet new people, engage in campus activities, and most importantly, stay connected. The Center for Student Involvement's event page is a great place to start!