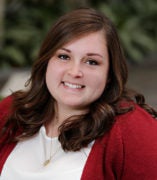 Michelle Ramirez
Coordinator of Community Standards
Contact
Office Phone:
Email:
About
Michelle Ramirez currently serves as the Coordinator of Community Standards at the University of Illinois at Chicago. In her role, Michelle educates students engaged in the student conduct process on the Student Disciplinary Policy. Michelle also coordinates conduct hearings and is the primary contact for the Student Conduct Committee.
Michelle received her B.S in Biochemistry at the University of Illinois at Chicago. Prior to graduation, she worked as an Office Assistant in the Office of the Dean of Students at UIC.
In her free time, Michelle enjoys attending Chicago Blackhawks games, traveling to new places, watching food network shows and spending time with her dog, Cooper.