Faculty & Staff Resources
Assisting a Distressed Student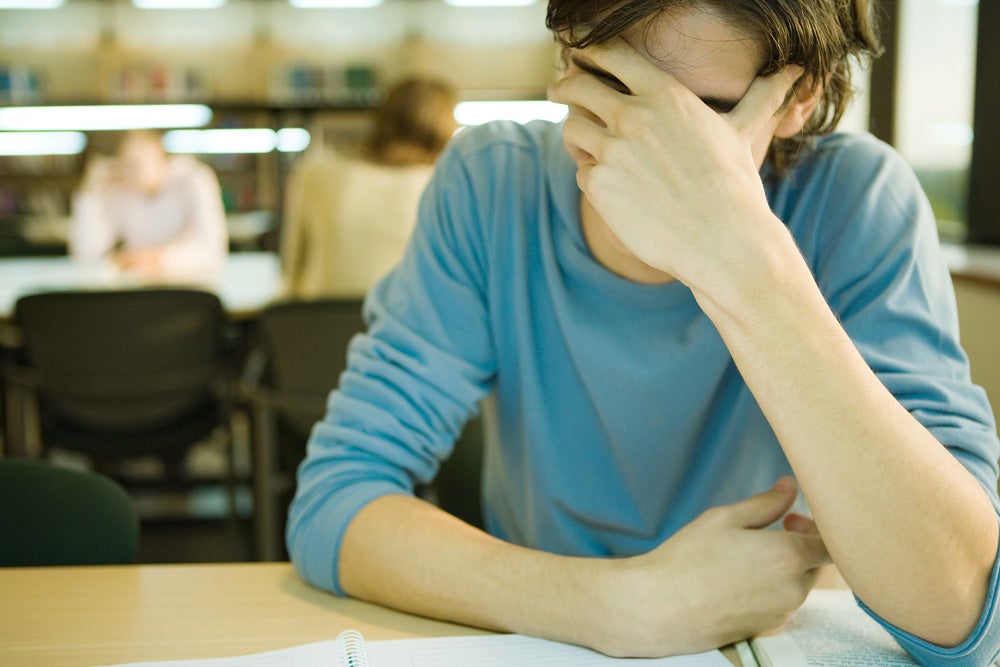 Students will often look to faculty and staff to lend a helping hand or be good listeners. Your initial response should be one of interest and concern. This may play an extremely important role in helping a struggling student find the appropriate assistance. Any situation where the safety of the student or others is in question should be referred to UIC Police by calling (312) 355-5555. You may also contact the Counseling Center or the Office of the Dean of Students at (312) 996-4857 to consult with a licensed counselor or a staff member.
Below is some helpful information to aid you in identifying a student in distress and developing a helpful response with the goal of getting him or her to the appropriate resources.
Questions
What are some signs a student may be in distress?

A student in distress may be reluctant or unable to acknowledge a need for personal help. The student may exhibit certain behaviors such as:

Notable changes in academic performance
Sudden attendance problems inconsistent with their prior history
Withdrawal and/or avoidance from participation, increased anxiety around exams or deadlines, difficulty working in teams
Changes in emotional states, e.g., sadness, crying, lethargy, irritability, rapid speech, increased and more intense disagreement with peers and instructor, sense of confusion
Changes in physical well-being, swollen eyes from crying, increased sicknesses, poor self-hygiene, rapid weight loss/gain, sleeping in class
Repeated requests for special consideration, e.g., deadline extensions, changes in requirements, grade changes
Behaviors which may interfere with effective management of the learning environment, e.g., outbursts of anger, domination of discussion, derailing the focus of discourse
Communication in either oral or written formats that may suggest a threat to one's self or others

How should I respond to students who do not appear to be seriously troubled?

Speak with your supervisor to develop a response and consult with the Counseling Center at (312) 996-3490 and/or the Office of the Dean of Students at (312) 996-4857 for assistance
Address the situation directly with the student, let him or her know your concerns
Avoid offering confidentiality to the student should the student wish to talk
Deal directly with the behavior according to classroom protocol; provide corrective feedback and offer to help
Encourage the student to use campus and community helping resources; offer to walk the student to assistance or call and make an appointment (Counseling Center (312) 996-3490 or the Office of the Dean of Students at (312) 996-4857)
Follow up with the student and update your supervisor

How should I respond to a disruptive student?

Disruptive behavior can assume many forms. It may be:

The student in your class who persistently arrives late or leaves early;
The student who arrives to your office without an appointment and refuses to wait their turn or follow office procedures;
The student who talks incessantly while you are delivering a lecture;
The student who loudly and frequently interrupts the flow of class or office operations with questions or interjections; or
The student who becomes belligerent when you confront his or her inappropriate behavior in class or in your office

It is important to differentiate disruptive behavior (which directly interferes with the ability of an instructor to teach, the ability of other students to benefit from the classroom experience, or your ability to conduct business in an office) from behavior that is merely rude or uncivil. While the latter may become disruptive when it is repetitive or persistent, it usually is best addressed by talking to the student, giving the student a specific example, and discussing appropriate ways to communicate.

When should I consult?

As you interact with students, situations or conversations may come about which cause you concern. Often, you will be the first person to realize students need assistance. We encourage you to utilize your relationships with students to help them find the answers or help they need.

Contact students directly if you have concerns.

Speak to students privately and in person whenever possible.
You can also contact students by e-mail and phone and schedule a time to meet with them to express your concerns.
Listen to students about their experiences at UIC.
Ask students to share their perspectives; listen and assess how you can best be of assistance.
Depending on their situation, refer students to the appropriate resources on campus, such as their academic advisor, Student Counseling Services, or the Office of the Dean of Students.

When a student's needs are more than you feel prepared to assist, a referral to Student Assistance is a great way to support. Together, we can work collaboratively to identify appropriate referral services and make a plan to assist the student. Student Assistance can help! If you are ever unsure of the best way to help students, the Student Assistance staff can accept referrals or consult in person, by phone call or e-mail about how you best serve each unique student to address situations or concerns. You can also refer students by submitting an Student Assistance Request, which helps us to pre-identify resources, and we will connect with you and the student quickly.
Faculty Outreach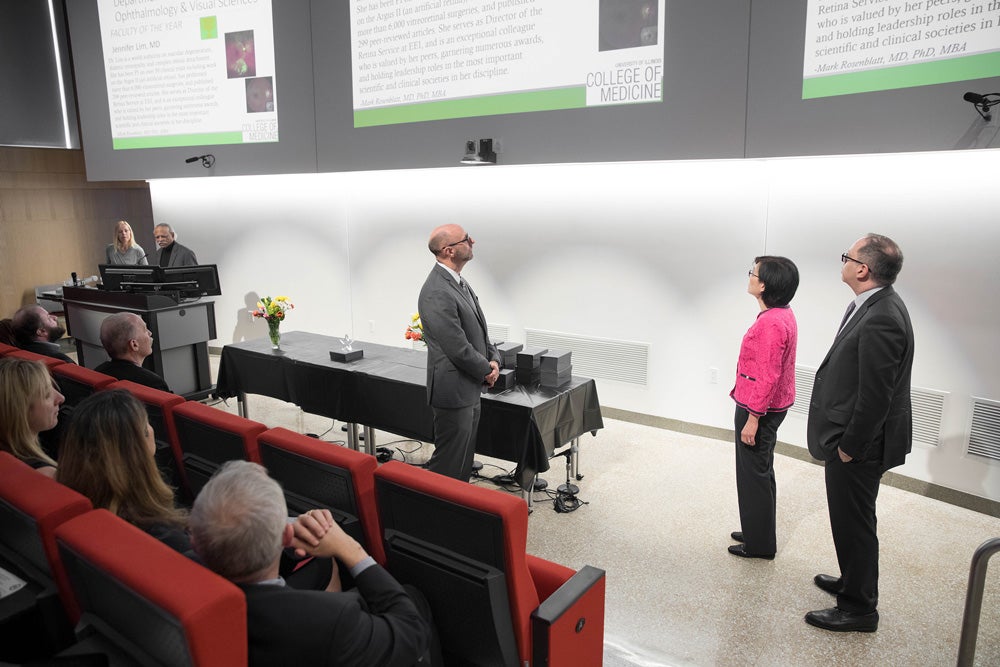 Dean of Students staff are available to present information to faculty and staff groups. This information helps newer employees as well as those who are established at UIC to learn more about how the Office of the Dean of Students works with students and how we partner with faculty and staff to address a variety of student concerns and discuss referral options.
We are able to customize our outreach efforts to meet the various needs of our university partners. To request a presentation, complete your request here and we'll be in contact shortly.